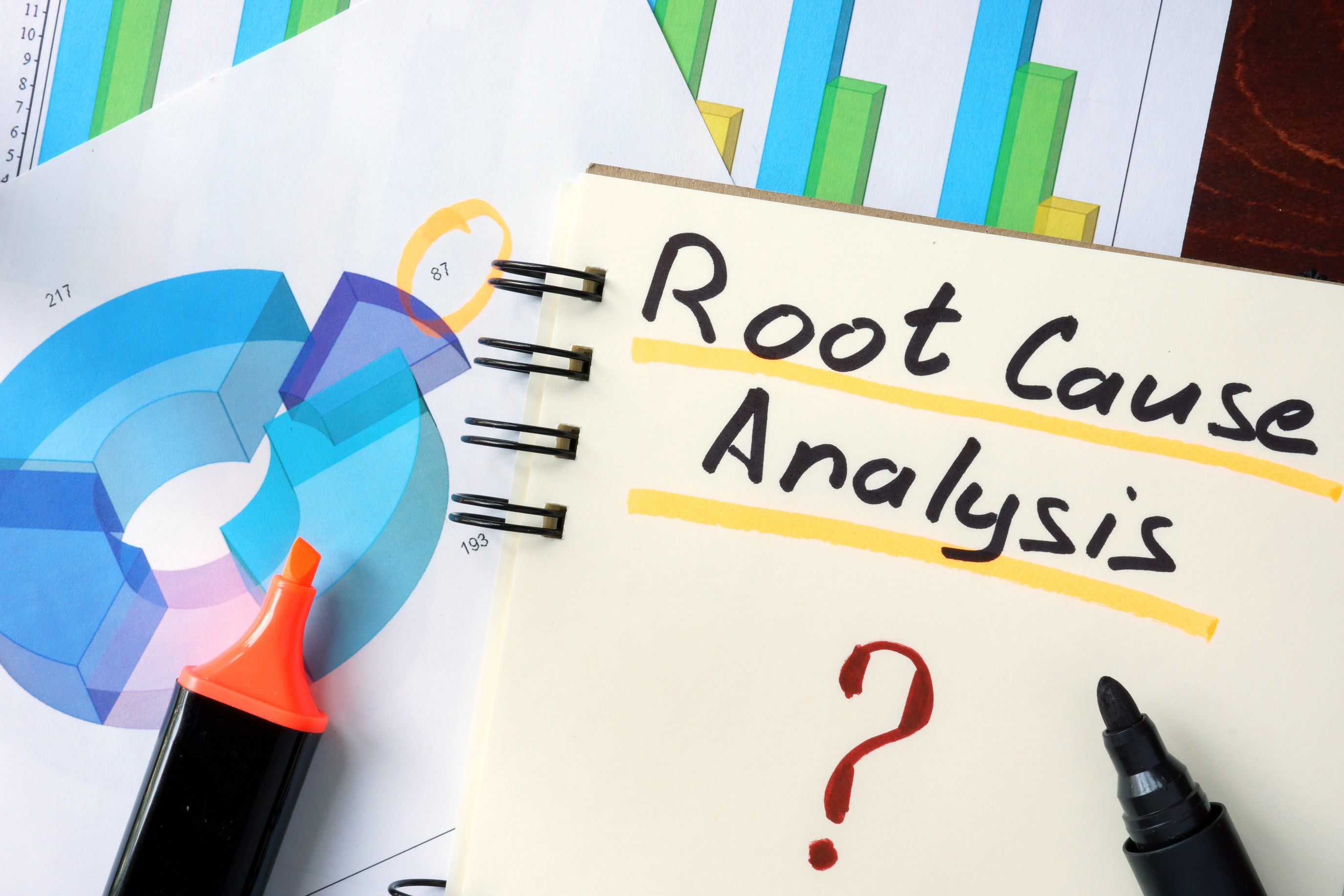 How to Get to the Root Cause of Obstacles That Get in the Way?
Did you know that questions are filters? Are you aware that one of the fundamental skills in any type of coaching is being able to ask questions that will result in the individual thinking beyond where they are emotionally, spiritually, physically and mentally?  Yes, it's all in the question even as a Christian coaches.  
Along with keeping your spiritual ears open to hear the Holy Spirit, asking the right questions can help an individual determine the root cause of vision blockers and obstacles.   As a Christian coach being skilled in questioning is necessary to be effective.  Coaching is about helping individuals achieve their desired results and solve problems. 
So, how do you find the root cause of an individual's problem in a coaching sessions? Ask questions associated with their BATs (Beliefs Attitudes Thoughts).
Beliefs. Attitudes. Thoughts.
A person's beliefs, attitudes and thoughts determine their behavior and actions or INACTION. The important aspect in the coaching process is the change that takes place after relevant dynamics have been revealed.
Simple right? For many it is not that simple. Oftentimes having someone who is non-judgmental and neutral to ask simple questions can bring unclear issues to a place of clarity. There is no spiritual deepness about this process except that as Spirit-led, Christian coaches, hearing the voice of God is foundational during all coaching sessions.
Knowing how one thinks, what one believes and a person's attitude about a situation or circumstance helps a Spirit-led, Christian coach get a clear picture. Get a better understanding. A clear picture is needed to offer the best solution and action steps for that particular client. Knowing the BATs of your client will help you get a better understanding. Consider Proverbs 20:5.
"The purpose in a man's heart is like deep water, but a man of understanding will draw it out."
A person's thoughts are tied to their emotions which is tied to their behaviors and actions.  Think about. You can think yourself mad. You can think yourself glad. You can think yourself sad. You can even think yourself hungry, right? That is why Romans 12:2 is so key in the transformation process. 
"Don't copy the behavior and customs of this world, but let God transform you into a new person by changing the way you think. Then you will learn to know God's will for you, which is good and pleasing and perfect."
It's in the Question
What questions can you ask a person to help begin the process of getting to the root cause of their action stopping issue. Some of the questions are quite simple.
What do you believe is the main issue in your current situation?

What's holding you back from your desired goals?

What's your belief behind your reaction to that situation?

What is the critic in your mind saying to you?

If you could change your situation right now, what would you change?

What is God saying about the situation?
There are so many more questions you can ask to help the person get to the root of an issue. A good question is a tool to dig deeper.