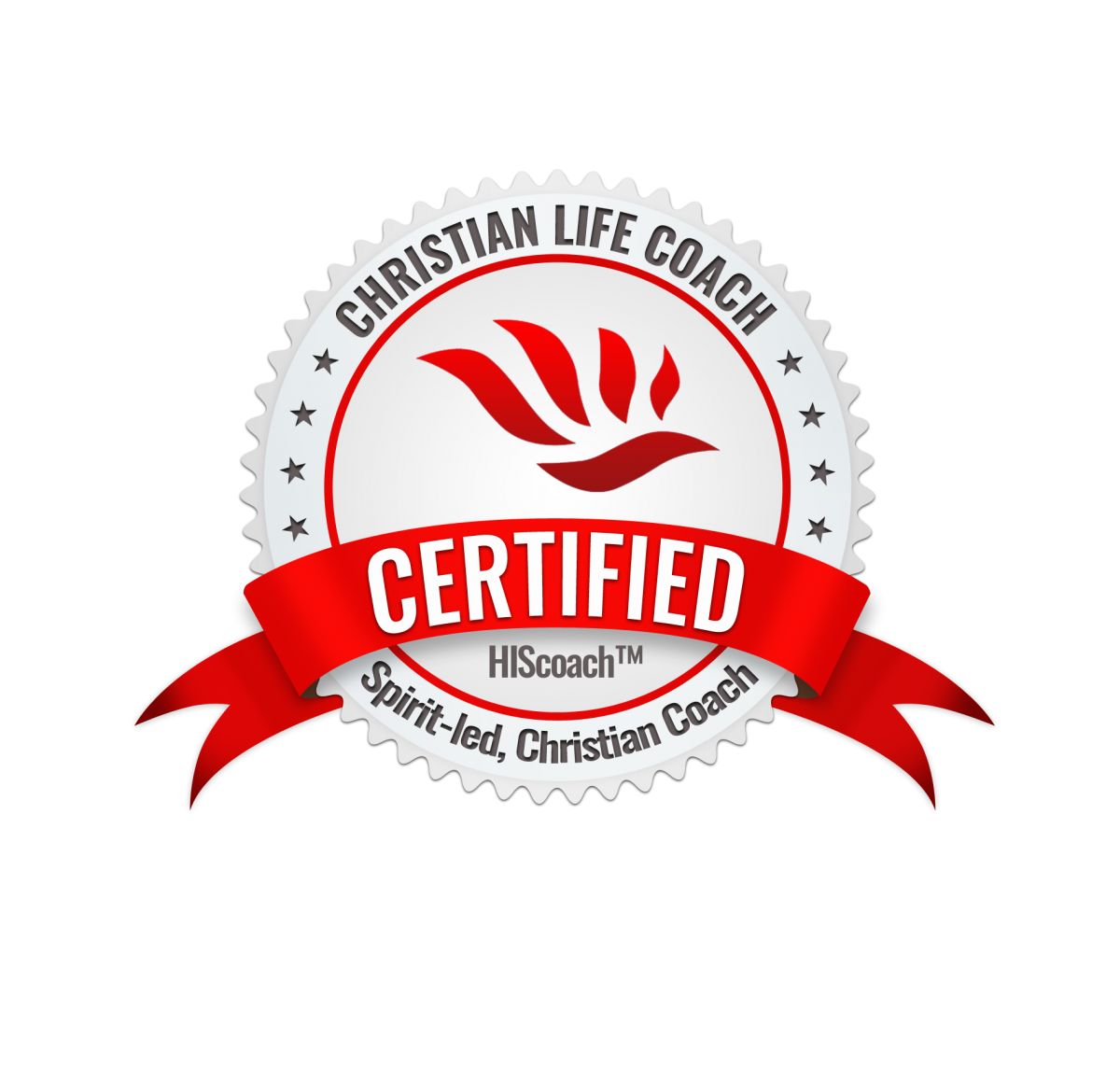 These individuals have demonstrated proficiency as a Christian coach in the specialized area noted. They have successfully completed the program.
CCRMC = Certified Christian Relationship & Marriage Coach
CPC = Certified Pre-marital Coach
HIScoach™ = Certified Spirit-led, Christian Coach
We are godly proud to present graduates of the HIScoach Training Academy.

 
Nanette Floyd Patterson, Master HIScoach™
The Seed Planter Coaching & Counseling, PLLC   

---
Allysia Richardson, Certified Christian Life Coach, Certified HIScoach™
Love Your Family Love Yourself Love Your Life
North Carolina
---
Alvina Wallace

, Certified Christian Life Coach, Certified HIScoach™
---
Amanda Harris, Certified Christian Life Coach, Certified HIScoach™
My Litter Chatterbox
North Carolina

---
Andrea Davis, Certified Christian Life Coach, Certified HIScoach™
---
Andrea T. Martin, Certified Christian Life Coach, Certified HIScoach™, Certified Christian Life Purpose & Destiny Coach
Discovering My Wings, LLC
Deleware
---
Angel Brown, Certified Christian Life Coach, Certified HIScoach™
Inspirational Insights, LLC
South Carolina
---
Angela Cole Claiborne, Certified Christian Life Coach, Certified HIScoach™
---
Angela Dixon, Certified Christian Life Coach, Certified HIScoach™
Florida
---
Angela Draughn, Certified Christian Life Coach, Certified HIScoach™
---
Angie Nelson, Certified Christian Life Coach, Certified HIScoach™
---
Anika Stewart, Certified Christian Life Coach, Certified HIScoach™
---
Anita McClain, Certified Christian Life Coach, Certified HIScoach™
The Listening Corner
North Carolina
---
Anita Johnson, Certified Christian Life Coach, Certified HIScoach™
---
Anita Washington, Certified Christian Life Coach, Certified HIScoach™
---
April Uzzell, Certified Christian Life Coach, Certified HIScoach™
"Real Talk April"
North Carolina
---
Belinda Staten, Certified Christian Life Coach, Certified HIScoach™
---
Benjamin Gibson, Certified Christian Life Coach, Certified HIScoach™
---
Bonita Sloan, Certified Christian Life Coach, Certified HIScoach™
---
Brittany Dalling, Certified Christian Relationship & Marriage Coach
---
Capresha Caldwell, Certified Christian Life Coach, Certified HIScoach™
Alliance Coaching & Consulting, LLC
North Carolina
---
Carla Cannon, Certified Christian Life Coach, Certified HIScoach™
WOS Magazine & Carla Cannon Enterprises
North Carolina
---
Carolyn Ware, Certified Christian Life Coach, Certified HIScoach™
North Carolina
---
Cassandra Barnes, Certified Christian Life Coach, Certified HIScoach™
---
Ceretta Smith, Certified Christian Life Coach, Certified HIScoach™
---
Charnika Elliot, Certified Christian Life Coach, Certified HIScoach™
---
Christina Saunders, Certified Christian Life Coach, Certified HIScoach™
Luv 2 Be U Coaching
North Carolina
---
Cruz Leirys Ygnacio, Certified Christian Life Coach, Certified HIScoach™
---
Crystal J. Floyd, Certified Christian Life Coach, Certified HIScoach™
---
DaRhonda McDuffie, Certified Chife Coach, Certified HIScoach™
---
Darlene Larocque

, 

Certified Christian Life Coach, Certified HIScoach™ 
Canada 

---
Dawn Cherry, Certified Christian Life Coach, Certified HIScoach™ The Shift Within Ministries Maryland 
---
Dawn Gibson Baldwin, Certified Christian Life Coach, Certified HIScoach™
---
DawnMarie Boursiquot, Certified Christian Life Coach, Certified HIScoach™
---
Deborah Ivey, Certified Christian Life Coach, Certified HIScoach™
---
Deborah Keeney, Certified Christian Life Coach, Certified HIScoach™
---
Dejuana Murray, Certified Christian Life Coach, Certified HIScoach™
---
Demetries Green,Certified Christian Life Coach,Certified HIScoach™
---
Demetra Huff

,Certified Christian Life Coach,Certified HIScoach™
---
Diane T. Johson - McFadgen, Certified Christian Life Coach, Certified HIScoach™
---
Dr. Rita Credle-Chapman, Certified Christian Life Coach, Certified HIScoach™
Rita Chapman
Georgia

---
Dr. Rita Suiter, Certified Christian Life Coach, Certified HIScoach™
---
Edith Covington, Certified Christian Life Coach, Certified HIScoach™
---
Edith Covington, Certified Christian Life Coach, Certified HIScoach™
---
Elaine Darden, Certified Christian Life Coach, Certified HIScoach™
---
Ellen Dunn, Certified Christian Life Coach, Certified HIScoach™

---
Erica Noel, Certified Christian Life Coach, Certified HIScoach™
---
Essie Davis, Certified Christian Life Coach, Certified HIScoach™
---
Eva Shockey, Certified Christian Life Coach, Certified HIScoach™

---
Fran Rogers, Certified Christian Life Coach, Certified HIScoach™
---
Frances Banks, Certified Christian Life Coach, Certified HIScoach™
Women on the Wall Coaching & Consulting, LLC
New York
---
Gail Clanton, Certified Christian Life Coach, Certified HIScoach™
---
Jacqueline Thompson

, 

Certified Christian Life Coach, Certified HIScoach™ 
North Carolina

---
Jennifer Mason, Certified Christian Life Coach, Certified HIScoach™
Jennifer Mason
Georgia

---
Jessica Goings, Certified Christian Life Coach, Certified HIScoach™

---
Joanne Barnett, Certified Christian Life Coach, Certified HIScoach™
JSB Consultants, LLC
North Carolina
---
John "The Datedocta" Clark, Certified Christian Relationship & Marriage Coach
CC & IG
North Carolina
---
Josephine Manuel, Certified Christian Life Coach, Certified HIScoach™
---
Joyce Yelverton, Certified Christian Life Coach, Certified HIScoach™
---
Juanita Gibbs, Certified Christian Life Coach, Certified HIScoach™
Transformation Coaching Services
North Carolina

---
Katrina Henderson, Certified Christian Life Coach, Certified HIScoach™
---
Kawanya Bryant, Certified Christian Life Coach, Certified HIScoach™
---
Keisha Speller McNeal, Certified Christian Life Coach, Certified HIScoach™
---
Kirsten Ponder, Certified Christian Life Coach, Certified HIScoach™
---
LaTia Powell, Certified Christian Life Coach, Certified HIScoach™
---
LaWanda Tood, Certified Christian Life Coach, Certified HIScoach™, CCRMC
---
Lemeka Magee, Certified Christian Life Coach, Certified HIScoach™
Jonai Sauntal, LLC
Maryland
---
Linda Nunally, Certified Christian Life Coach, Certified HIScoach™
Untold Stories Global, LCC
North Carolina

---
Lola Williamson, Certified Christian Life Coach, Certified HIScoach™
---
Lynette Taylor, Certified Christian Life Coach, Certified HIScoach™ 

---
M. Burris, IV, Certified Christian Life Coach, Certified HIScoach™
---
Margaret McPhail, Certified Christian Life Coach, Certified HIScoach™
---
Marion Alston, Certified Christian Life Coach, Certified HIScoach™
Inspiro Training & Consulting
North Carolina

---
Mary Pinckney, Certified Christian Life Coach, Certified HIScoach™, CCRMC (Authorized Partner)
Vision for Life Consultants, LLC
South Carolina
---
Melissa Tyson,

 Certified Christian Life Coach, Certified HIScoach™
---
Mercy Myles-Jenkins, Certified Christian Life Coach, Certified HIScoach™
Defining Solutions Enterprises
Massachusetts
---
Michelle Edelen, Certified Christian Life Coach, Certified HIScoach™, CCRMC, CPC
Excellence in All Consulting
North Carolina

---
Michelle Russell, Certified Christian Life Coach, Certified HIScoach™
---
Michelle Taylor, Certified Christian Life Coach, Certified HIScoach™
---
Mon'et Horton, Certified Christian Life Coach, Certified HIScoach™
MOS Enterprise
Maryland
---
Monica R. Jones, Certified Christian Life Coach, Certified HIScoach™
"God's Humble Voice"
North Carolina
---
Monique Richardson, Certified Christian Life Coach, Certified HIScoach™
---
Nadine Moreland, Certified Christian Life Coach, Certified HIScoach™ 

---
Nikijha Lynch, Certified Christian Life Coach, Certified HIScoach™
---
Nina Gilder, Certified Christian Life Coach, Certified HIScoach™
---
Nora Jay, Certified Christian Life Coach,Certified HIScoach™
---
Novice McDaniels, Certified Christian Life Coach, Certified HIScoach™
Divine Identity Christian Coaching
Texas
---
Octavia E. Vance, Certified Christian Life Coach, Certified HIScoach™

---
Othaey Alston, Certified Christian Life Coach, Certified HIScoach™
---
Patrice Simmons, Certified Christian Life Coach, Certified HIScoach™
Patrice Simmons
North Carolina

---
Paula Vance, Certified Christian Life Coach, Certified HIScoach™



---
Priscilla Ham, Certified Christian Life Coach, Certified HIScoach™


South Carolina



---
Renee Doughty, Certified Christian Life Coach, Certified HIScoach™
Combat Boots to Make Up Brushes 
North Carolina

---
Rhonda Trott, Certified Christian Life Coach, Certified HIScoach™ 

---
Rhonda Wood, Certified Christian Life Coach, Certified HIScoach™
---
Robin W. Bennett, Certified Christian Life Coach, Certified HIScoach™
---
Sandra Riley, Certified Christian Life Coach, Certified HIScoach™

---
Sanita Mitchell

, Certified Christian Life Coach, Certified HIScoach™

---
Shalaya Knight, Certified Christian Life Coach, Certified HIScoach™
---
Shanita Rogers, Certified Christian Life Coach, Certified HIScoach™
Good Success Coaching, LLC
North Carolina
---
Shannon McRae, Certified Christian Life Coach, Certified HIScoach™
---
Sharon Jennings, Certified Christian Life Coach, Certified HIScoach™
---
Shauntia Wright, Certified Christian Life Coach, Certified HIScoach™
---
Shavonna Martinez, Certified Christian Life Coach, Certified HIScoach™
---
Shekenya Harris, Certified Christian Life Coach, Certified HIScoach™
Shekenya Harris
South Carolina
---
Sheniska Johnson

, 

Certified Christian Life Coach, Certified HIScoach™ 




Georgia



---
Shyron Brailey, Certified Christian Life Coach, Certified HIScoach™, CCRMC
Coaching You For Success
North Carolina

---
Sonya Lan, Certified Christian Life Coach, Certified HIScoach™
---
Stephan Dalling, Certified Christian Relationship & Marriage Coach
---
Stephanie Hamilton-Brown, Certified Christian Life Coach, Certified HIScoach™
Remembering Our Vows
South Carolina
---
Tam Hoey, Certified Christian Life Coach, Certified HIScoach™
---
Tam Hoey, Certified Christian Life Coach, Certified HIScoach™
---
TaMaira Banks

, Certified Christian Life Coach, Certified HIScoach™
---
Tameka Jones, Certified Christian Life Coach, Certified HIScoach™
---
Tamika Hudson, Certified Christian Life Coach, Certified HIScoach™
---
Tangie Barkley Robinson, Certified Christian Life Coach, Certified HIScoach™
---
Tangi R. Williams, Certified Christian Life Coach, Certified HIScoach™
Segullah Girls
North Carolina
---
Tasha Crafton, Certified Christian Life Coach, Certified HIScoach™
---
Teresia Burroughs, Certified Christian Life Coach, Certified HIScoach™
Transformation Coaching
North Carolina
---
Terrence Perry, Certified Christian Life Coach, Certified HIScoach™
Terry Perry
North Carolina
---
Tianca Breedlove

, Certified Christian Life Coach, Certified HIScoach™
---
Tiffany Hampton, Certified Christian Life Coach, Certified HIScoach™
---
Timiel Dewberry, Certified Christian Life Coach, Certified HIScoach™
Inclination Life
North Carolina
---
Tomiko Charity, Certified Christian Life Coach, Certified HIScoach™
---
Tomiko Charity, Certified Christian Life Coach, Certified HIScoach™
---
Toni Lewis, Certified Christian Life Coach, Certified HIScoach™
---
Toni Suggs, Certified Christian Life Coach, Certified HIScoach™
---
Tonika Breeden, Certified Christian Life Coach, Certified HIScoach™
Tonika Breeden
North Carolina
---
Tonya Mayo, Certified Christian Relationship & Marriage Coach
---
Tracey Gamble, Certified Christian Life Coach, Certified HIScoach™
---
Tracy Cooper, Certified Christian Life Coach, Certified HIScoach™
---
Trisha Hankerson, Certified Christian Life Coach, Certified HIScoach™
---
Tschanna Taylor, Certified Christian Life Coach, Certified HIScoach™, CCRMC, CPC
Tschanna Taylor Enterprise
North Carolina

---
Vanessa Leak, Certified Christian Life Coach, Certified HIScoach™
---
Velvie Best, Certified Christian Life Coach, Certified HIScoach™
---
Vickie Bryan, Certified Christian Life Coach, Certified HIScoach™, Certified Christian Life Purpose & Destiny Coach
Mississippi
---
Vivian Gill, Certified Christian Life Coach, Certified HIScoach™

---
Wendy Johnson, Certified Christian Life Coach, Certified HIScoach™